Gather Rich Content and Responses
Collect surveys, case studies, video responses, quotes, files, photos, testimonials, and more. Unlike most survey products, Zoomforth Prompts are designed to help you easily gather sales, marketing and storytelling content.
Try a Prompt!
Email Drip Campaigns & Response Tracking
Ask people to respond to your questions with an email drip campaign, or just share a simple link. Automatically trigger personalized reminders to make sure your recipients don't forget to provide content, and view response progress and engagement with Zoomforth's Prompt Analytics.
Preset Templates & Questions
Don't get stuck trying to ask your team the perfect questions. Our pre-set question templates are designed to elicit insightful answers from your customer champions, brand ambassadors, sales leaders, employees and leadership. Choose an expertly designed template or create your own set of questions to ask engaging questions immediately.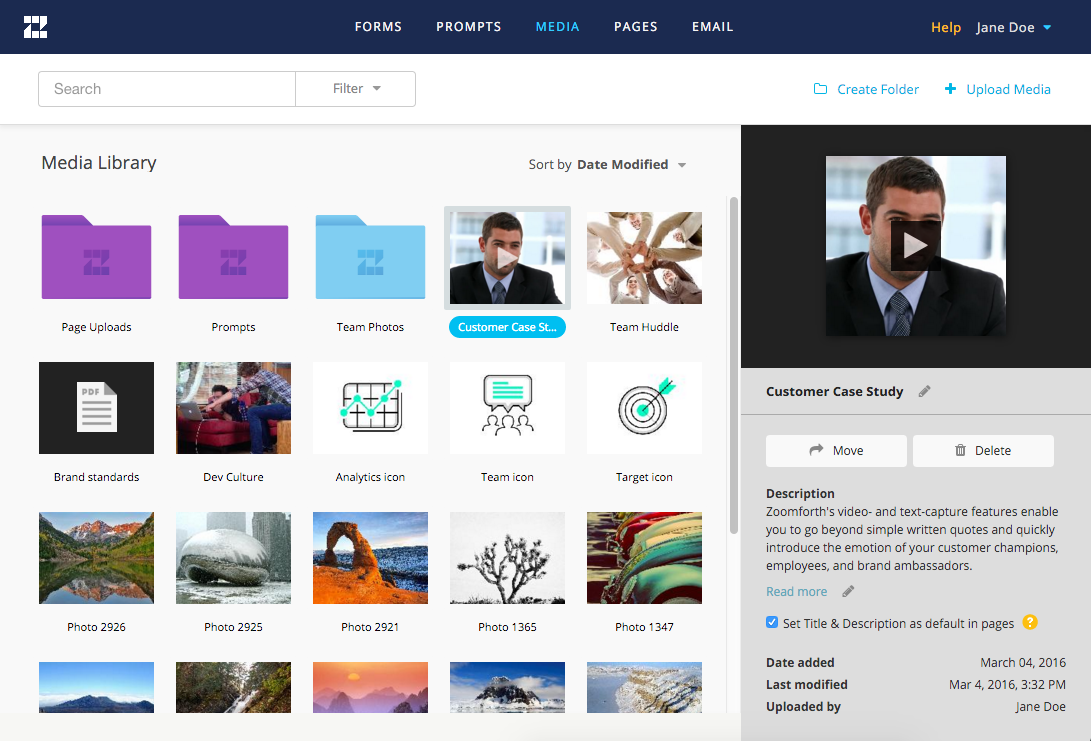 Powerful Media Library
Host and manage unlimited media – videos, photos, PDFs, presentations, GIFs – all in one place. Zoomforth's media library allows you to save time and organize your content easily and precisely with folders, default descriptions, auto-categorization and permissions. And our content controls ensure that your content is only visible when you choose to publish it.